The heat has arrived in Northern Nevada with triple digits likely through the weekend. Thursday will be the hottest day of the week with record breaking heat. We have a good chance of tying the daily record on Friday as well. The old record is 101 degrees. Regardless if we break the record or not conditions will be similar to Thursday with highs in the upper 90's and lower triple digits. Places like Fallon and Lovelock will be a couple degrees hotter than Reno. The Reno Airport saw six 100 degree days back in June of 1940. This holds the record for most 100 degree days for the month of June.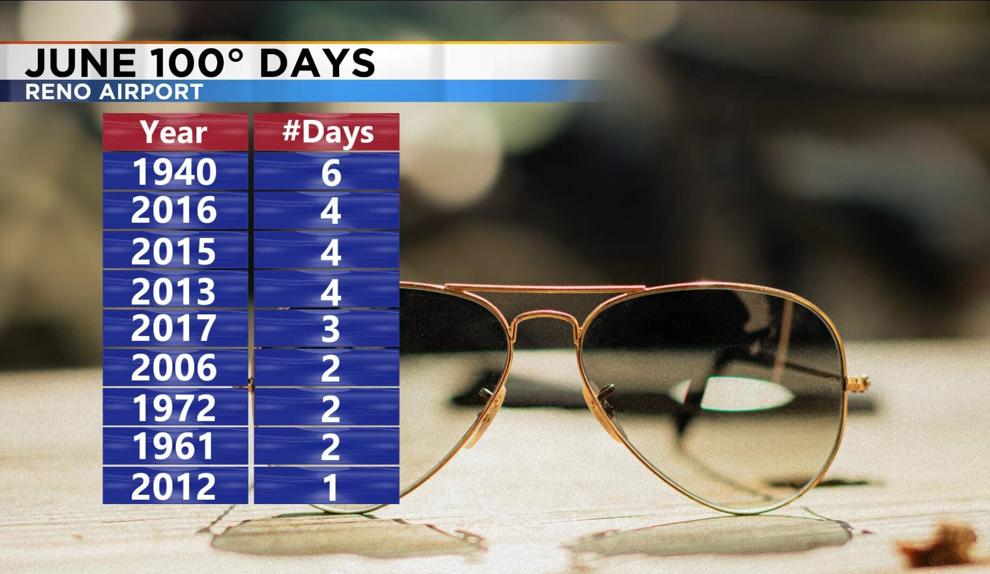 The center of high pressure is located over the 4 corners allowing southerly flow to wrap around it. The southerly flow pumps in hot air and can also spark off a few thunderstorms. The best chance for thunderstorms will stay south of Highway 50 and east of Reno on Friday. This is the pattern we usually see late in the summer when the monsoon season kicks in. High pressure rotates in a clockwise fashion, low pressure is counter clockwise. When you have this much heat, thunderstorms are more likely to develop. Thunderstorms need heat to grow and build. As the storm cools it collapses and dies.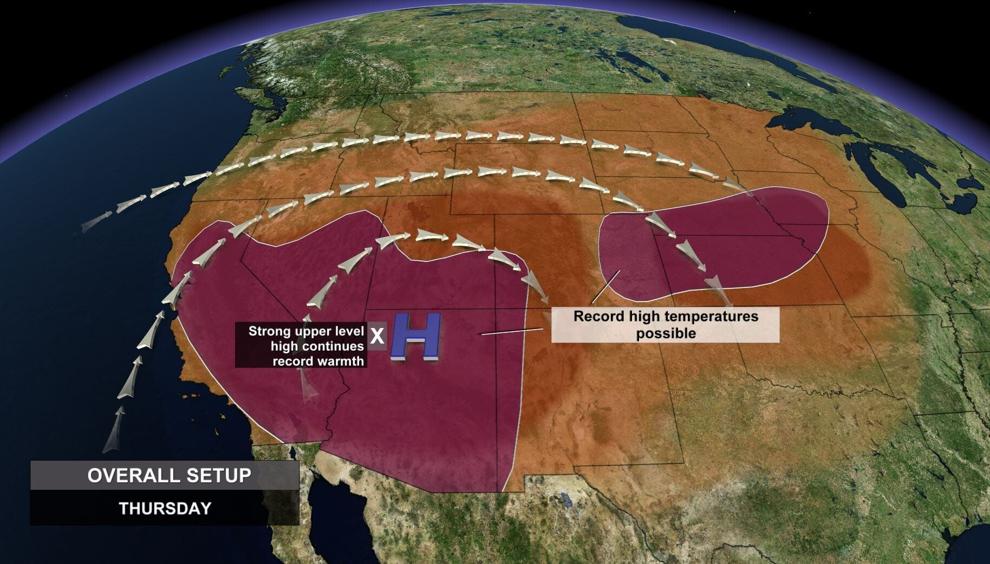 The Washoe Zephyr will also kick in when temperatures are this hot. The west wind compresses the air on the east side of the Sierra. Allowing places like Fallon and Lovelock to heat up even more than Reno. With temperatures around 90 degrees, it will be hot at Lake Tahoe Friday as well. The Heat Advisory for the Truckee Meadows goes through 8pm Friday. We usually see our first 100 degree day at the Reno Airport towards the beginning of July. The exact date is July 11th. June 7th is the earliest on record, and August 31st is the latest.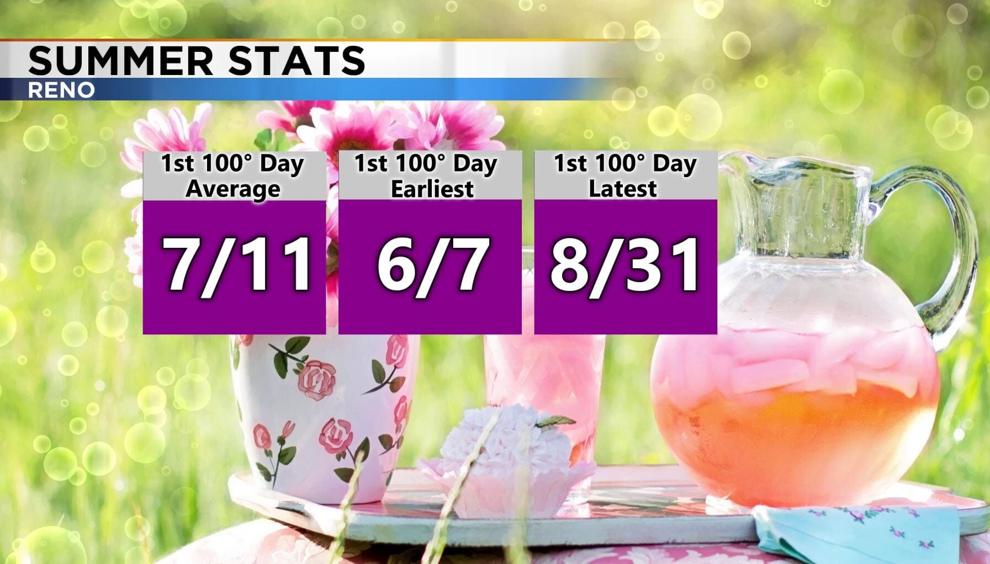 Going forward, it will stay hot through the weekend, but there will be some relief by late next week. Stay cool.