Our Someone 2 Know has recently been getting some attention in the media - and, it is completely justified. 
Only 12 years old, Rhys Ferrito just placed third in the nation at the USAT Youth Triathlon Championships. The three-sport discipline requires nearly constant practice, and the middle-schooler tells us he loves every minute of it. 
We caught up with him at the pool at Idlewild Park in Reno, and at home with his parents.
All triathlons start with swimming, so Ferrito spends a lot of time in the pool. To be fair, Rhys spends a lot of time doing - a lot.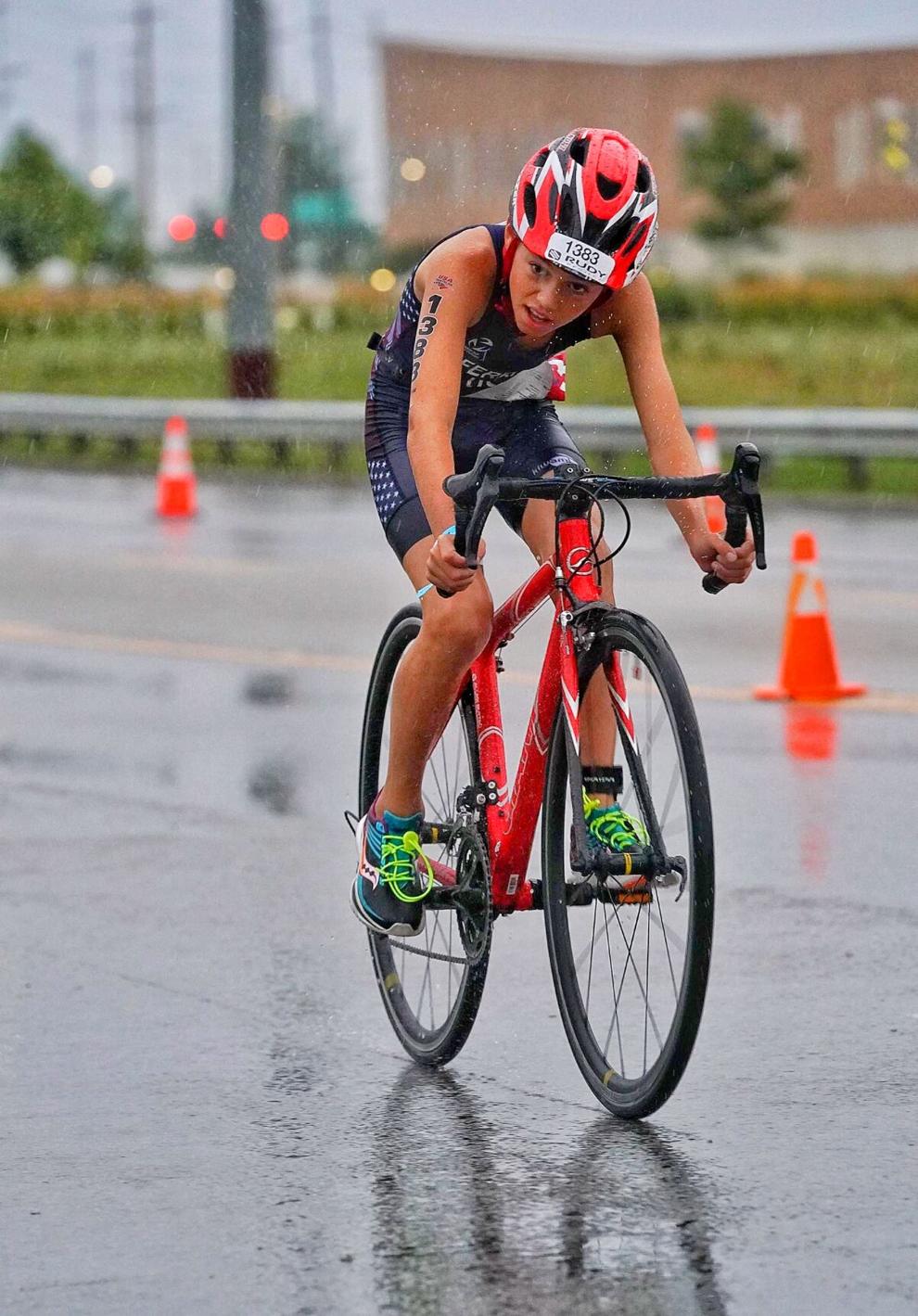 "Yesterday I was running, and the day before that I was swimming, but the day before that I was running, the day before that I was swimming - and sometimes there's biking mixed in."
Sometimes, that conditioning happens indoors on the bike, often with dad by his side. Rhys was seven years old when he asked his dad if he could join him for a run.  So, they hit the roads and trails together.
"I like going fast, so..."
So - Rhys was hooked. He started competing in runs - and winning! Three racks in his room hang heavy with medals. "This one, I was with my friend when I did that, and this one I got to dress up as Halloween."
Rhys says about two years ago he began swimming and cycling to help make him a stronger runner. That's when his dad suggested a triathlon. "I won my first one and that was fun, 'cause I was like 'I've only been doing this a little while and I already won!'"
And he keeps winning. So much so, that Rhys often has to compete with adults.
Rhys admits, it takes hard work and hustle. "I have less time to do the homework and everything, because I have to be training." Usually six day per week. Most days, Rhys loves it - and he definitely loves the results.
"That was crazy, I'm the third fastest kid. There's only two other kids in the country that could beat me in a triathlon."
Mom and dad are there every step of the way, and they make sure Rhys is still enjoying his childhood. "I like to read and uh, do Rubik's cube." Young Ferrito also loves The Simpsons, he creates his own stop-motion videos, likes building model cars - and will always love winning.
"It's fun. I like beating people!"
###
Right now, Rhys is training with the Damonte Ranch High School cross-country team for running, and in the pool with the Lakeridge Swim Team. His next triathlon is mid-March.