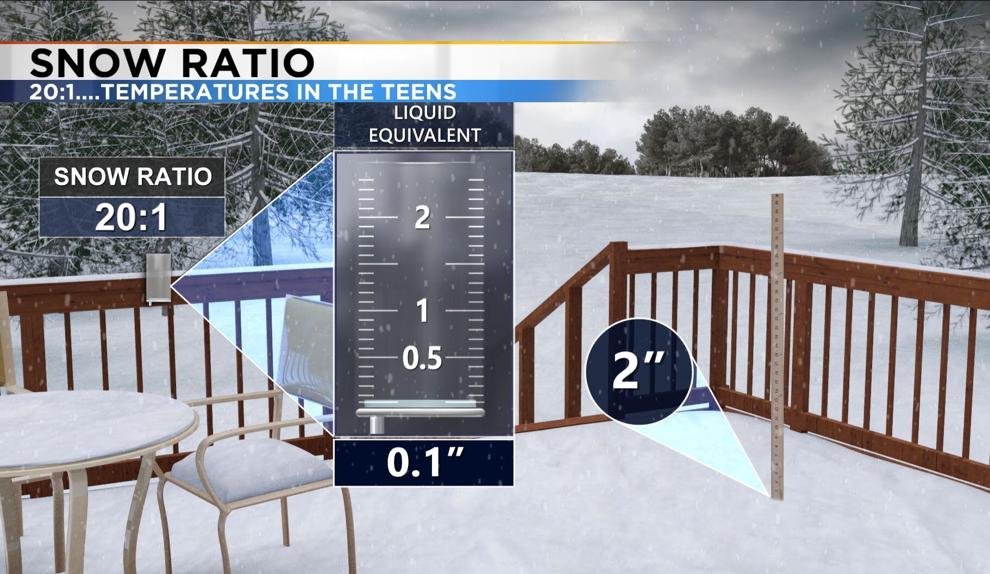 Depending on the temperature and density of the snow, some winter storms can be more beneficial for our water supply than others. Warmer temperatures have a bigger capacity for moisture. Cold air is usually drier than warm air. This concept translates to snow totals and water content as well. Our recent storm was impressive with plenty of moisture to work with. It was a multiday storm, producing a ton of snow and rain throughout the region. A cold front stalled in northern California Monday allowing snow to fall in the high Sierra, and a mix of rain and snow at Tahoe. The cold front finally moved east Monday night dropping the snow level to the valley floor. The stalling of the cold front not only affected the precipitation type but also the snow ratio and density of the snow itself.
"We had close to a foot of snow in Galena, took me all morning to shovel out, we have a long driveway," said Galena Resident Lew Lefcourt.
Snow does not always fall right at 32 degrees. Sometimes it's warmer and other times it's colder. The temperature affects the amount of water content within the snow itself. When the temperature is near 30 degrees the snow ratio is 10:1. Meaning for every tenth of an inch of liquid precipitation you can expect an inch of snowfall. Keep in mind the Reno Airport sees about 7.35" of precipitation on average each year.
It was cold enough to see some snow on Tuesday and another storm will move through Wednesday night into Thursday. This will be a colder storm and colder snow usually is fluffy, does not have quite as much water content with it and colder storms can also make it easier to have high snow totals.
The colder the storm the higher the snow ratio would be. Sometimes even doubling it. For that to happen temperatures would have to be in the teens. This means that for every tenth of an inch of liquid precipitation about two inches of snow would accumulate. Cold fluffy snow can pile up very quickly. Our recent storm started off a little warm with colder air moving in early Tuesday. If the cold air moved in even sooner, the snow totals could have been even higher. Snowfall rates were already reaching 1 to 2 inches per hour in the Sierra before the really cold air moved in. Lighter, fluffier snow is easier to blow around too, lowering visibility.
"It was kind of medium, it was not light fluffy powder, like we've had sometimes, but it's not Sierra cement either," said Lefcourt.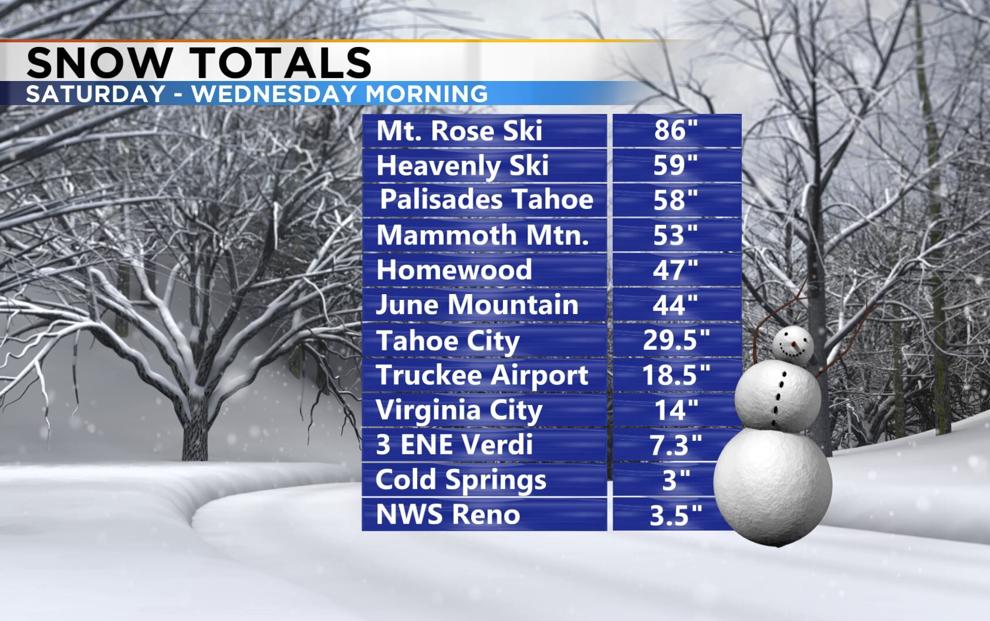 Tahoe City wound up getting roughly 30 inches of snow with this storm. Nearly five inches of liquid precipitation fell, which is the melted snow amount plus rain. Most of the snow in Tahoe City fell early Tuesday as the cold air moved in. This is an impressive amount of snow and water content for one storm. Many of our ski resorts got several feet of snow since this past weekend. Some types of snow are easier to deal with than others.